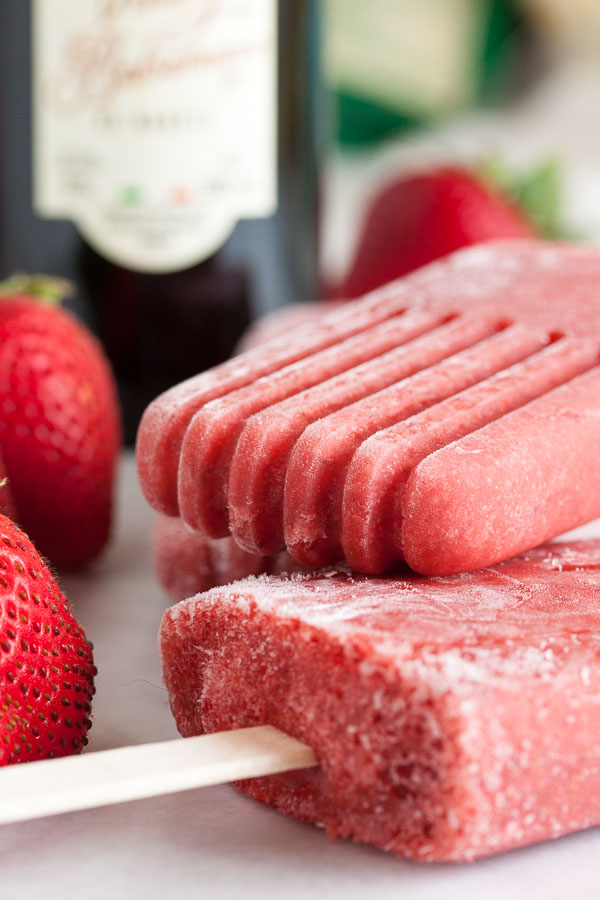 Some flavour combinations are so natural it's like they were just made for each other – like lime and coconut, chocolate and espresso, and of course peanut butter and chocolate. But then there are combinations that seem so opposite that they kind've catch us off guard, like rich chocolate with hot peppers, sweet peaches with spicy jalapeños, and tart apples with savoury cheese. This is one of those flavours that sound weird until you try it. Sweet strawberries with sour balsamic vinegar? Yup. Somehow those two flavours meet in the middle to create something unique and delicious.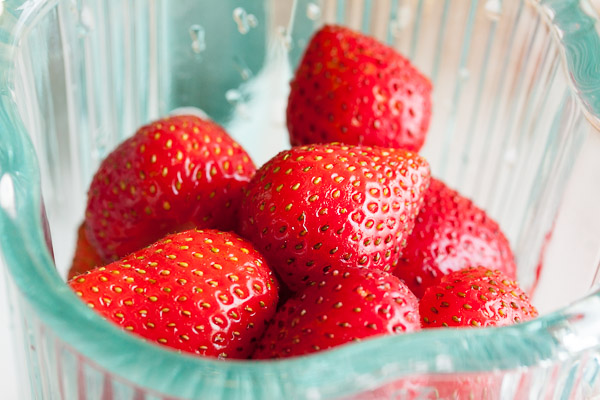 Most of the balsamic vinegar you see in the grocery store isn't actually true balsamic vinegar. That's because that stuff? Is expensive. The process to make it is similar to making wine – you start with some grapes, extract the juice, and age it, and age it some more, and keep aging it for years. To earn the title of true balsamic vinegar, they're aged for at least 12 years. And voila – thick, syrupy, deliciously flavourful balsamic vinegar.
How do you know if you're buying real balsamic vinegar? Read the label. The only ingredient should be grape must. That's it.
The fake stuff? Wine vinegar with caramel or sugar added to give it that syrupy flavour. Yeah. Totally not the same thing.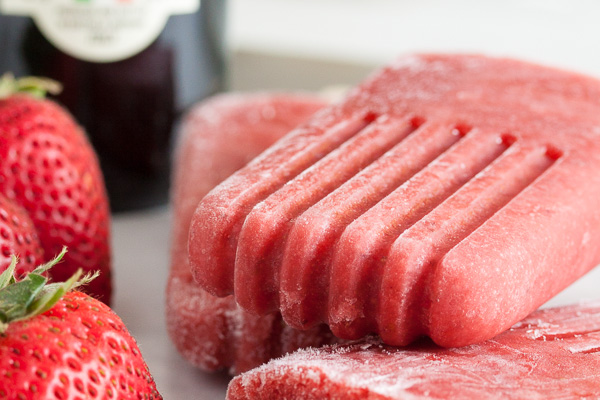 But even though real balsamic vinegar is expensive, you don't need to break the bank! Balsamic producers also sell much more affordable young balsamics. Just like the good stuff, they should only contain that one ingredient (although sometimes they contain grape juice as well), but instead of being aged for 12 years or more, they're available in a variety of ages. You should be able to find them in any large grocery store. Still slightly more expensive than the really cheap stuff, but much better tasting.
If you've never tried the real stuff before, you should totally splurge and give it a try. Look for a specialty store in your area that might offer tastings. I paid for a tasting evening and had the opportunity to try a variety of vinegars and olive oils. Definitely worth it. You can actually sip it like a dessert wine, it's so good. If you get some, try drizzling it over some vanilla ice cream. Yum!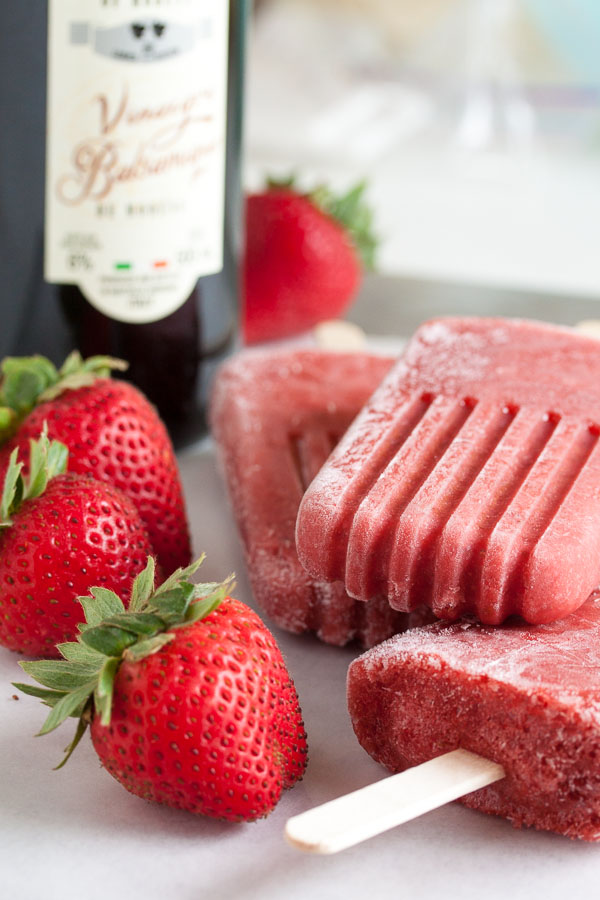 strawberry balsamic popsicles
Adapted from People's Pops by Nathalie Jordi, David Carrell & Joel Horowitz. Makes about ten 3-ounce popsicles.
ingredients
1/2 cup (120mL) water
1/2 cup (100g) sugar
4 cups (just over 1 pound / 454g) strawberries, hulled (about 2 cups once puréed)
1 tablespoons fresh lemon juice (1 lemon)
1/4 cup (60mL) balsamic vinegar (approximately)
Combine the water and sugar in a small saucepan and stir over medium heat until the sugar has completely dissolved and the liquid just starts to simmer. This will just take a few minutes. Remove from the heat and allow to cool. You'd think 1/2 cup sugar + 1/2 cup water would give you 1 cup of syrup, right? Nope. You should actually have about 3/4 cup.
Combine the strawberries and lemon juice in your blender and purée until smooth. If you want a super smooth popsicle, you can then strain the liquid through a sieve, but it's really not necessary. The strawberry seeds are tiny and pretty much unnoticeable in the finished popsicle.
Pour the puréed mixture into a large measuring cup or a bowl with a pour spout. Add the sugar syrup and stir well to blend. Add the balsamic vinegar gradually, tasting as you go. You want a balance between the sweet and sour. How much you need depends on how flavourful your strawberries are and how strong your balsamic vinegar is. I ended up using slightly less than 1/4 cup. You may need slightly more. Trust your senses.
Pour the liquid into your popsicle moulds and freeze for about 5 hours. Enjoy!