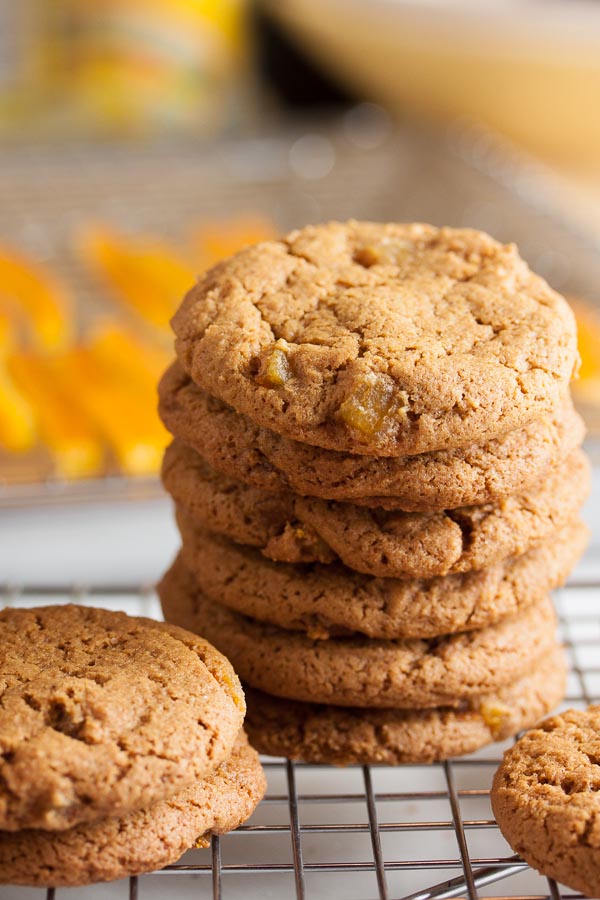 It's Cookie Swap season!! That time of year when us baking nerds get together and get all excited about cookies! Non-bakers just don't understand. Once again I organized a cookie swap among my coworkers – this year we had 13 people involved! So many cookies… And this is also my second year participating in The Great Food Blogger Cookie Swap. I had so much fun doing it last year – and got so many delicious cookies from my fellow bloggers – that I couldn't wait to do it again. I had a lot of baking to do this year.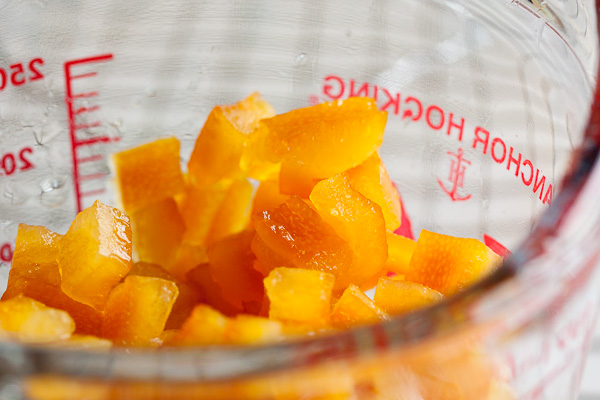 While the office cookie exchange was a lot of delicious fun, the Food Blogger swap has the added benefit of raising money for charity – Cookies for Kids' Cancer. Between the contributions of the 476 bloggers involved (yowza!) and the brand partners (Oxo, Dixie Crystals, and Land o'Lakes), they've raised over $7,000 this year!
I had a really hard time deciding on a recipe for this exchange. I kept gravitating towards the fancy sandwich cookies and frosted cookies, but all the ones I looked at needed to be refrigerated or had short shelf lives. I know some people did sandwich cookies last year and they travelled fine, but I was a bit paranoid and wanted to make sure the recipient got a tasty cookie, not a stale mess. I needed something that would hold up to shipping across the country; and knowing our postal system, it could possibly be in transit for up to a couple weeks. I pulled out literally every baking book I have, curled up on my couch, and flipped through all the recipes, flagging all the contenders. I came up with a few that sounded really good, but in the end, this is the one that I really wanted to try.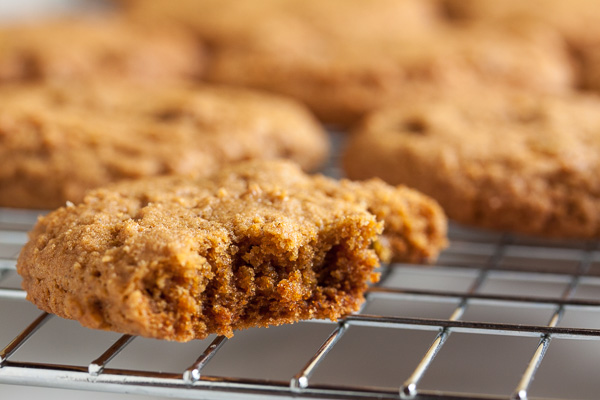 Of course I can't pick anything truly simple. Last year's sour cherry white chocolate chunk cookies required the cherries be sliced super finely, which took forever. This year's cookie required some candied orange peel. And of course I had to make homemade. I've made candied peel a few times now, and while I was a bit nervous the first time I made it and googled various recipes and videos before attempting, I don't even think twice about it now. So easy! It did take a bit of extra time, though. So I made the orange peel the day before I made the cookies, to give it a chance to cool and dry a bit. And then? I had lots of extra peel that I could share with my coworkers. And also? Orange syrup. Delicious!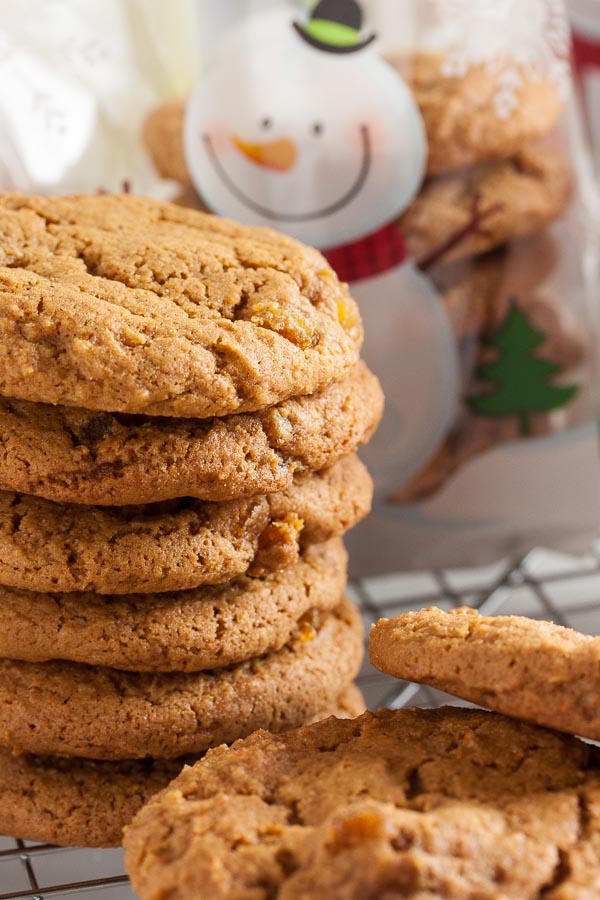 Whenever I'm trying a new cookie recipe for the first time (so, every week basically), I'll bake one or two first to test it out. I might try a couple different cookie scoop sizes, or try pressing one down while leaving the other round to see how they spread. And it's a chance to test out the baking time (which is pretty important for me since my oven tends to be… oh, let's say "temperamental").
This particular recipe, for example, says to bake for 10-12 minutes, or until the top feels slightly firm. Well I tried one at 12 minutes, and it was practically raw. So I tried another one, baking it until about 14 minutes, and it was much better for me. It's still a soft, chewy cookie (a result of all that molasses in there), but it definitely needed the extra minutes. I'd recommend keeping an eye on it and not just trusting that 12 minutes is enough.
In the end this cookie is wonderfully flavourful, the toasted spices giving them a bit of heat, not to mention all that citrus (mmmm). I was surprised by how much I liked this cookie, actually. Sadly, it only made 48 three-inch cookies. Normally I'd make them smaller and have lots, but I wanted them somewhat substantial for the exchange. I needed 36 for the other bloggers, and that only left 12 for me. I wish I'd made a double batch of this one.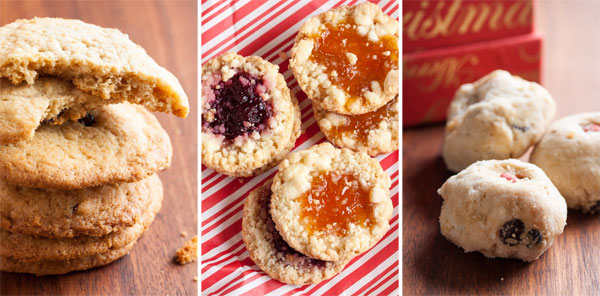 But not only did I make some delicious cookies, I also got some more delicious cookies in the mail! Seriously, I got paired with some amazing bakers. Check it out. I got Orange Cranberry Dark & Stormy Cookies from Living The Sweet Life (yes, they're as good as they sound), Beurre & Sel Jammers from Once Upon a Recipe (such an amazing cookie!!), and last but not least, Jammy Pudding Cookies from Jane's Adventures in Dinner (wonderfully spiced little morsels with a ginger surprise inside).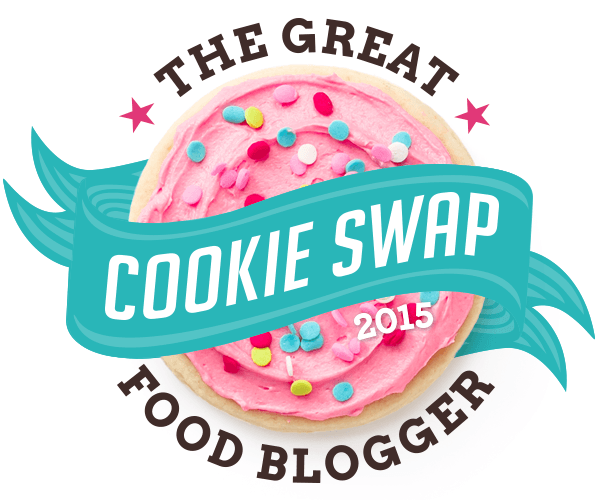 Adapted from Tracey Zabar's One Sweet Cookie, recipe by Marcus Samuelsson. The recipe says it will make 60 cookies, but I got 48 using a #40 cookie scoop (about 1-3/4 tablespoons).
ingredients
1 teaspoon ground ginger
1/4 teaspoon ground cloves
1/2 teaspoon ground cinnamon
1/2 teaspoon ground cardamom
3-1/2 cups (438g) all-purpose flour
1 tablespoon baking soda
1 teaspoon salt
1/2 teaspoon freshly ground white pepper
5/8 cup (1-1/4 sticks) (141g) unsalted butter, at room temperature
1 cup (200g) granulated sugar
1/2 cup (110g) packed light brown sugar
2 large eggs
3/4 cup (255g) molasses
1 cup (75g) finely chopped candied citrus peel (I used orange)
Preheat oven to 350°F (177°C).
In a small dry skillet, toast the ginger, cloves, cinnamon, and cardamom over medium heat for about 3 minutes, stirring often, until fragrant. Remove from the heat.
In a medium bowl, whisk together the flour, baking soda, salt, white pepper, and the cooled spices. Set aside.
In the bowl of a stand mixer fitted with the paddle attachment, beat the butter and sugars together on medium speed until light and fluffy, about 3 or 4 minutes. Scrape down the sides of the bowl and add the eggs, one at a time, beating well after each. Add the molasses and beat again to incorporate.
Turn the mixer down to low and add the dry ingredients, mixing until just barely combined. Remove from the mixer and fold in the candied citrus peel, either with a spatula or by hand.
Using a small cookie dough scoop or a tablespoon, portion the dough onto the baking sheets about 2 inches apart to allow for spreading.
The original recipe said to bake for about 10-12 minutes, but I ended up baking mine for 14 minutes, until the tops feel somewhat firm when touched, rotating the baking sheet halfway through the baking time. Allow to cool on a wire rack for a few minutes before removing the cookies from the pan and allowing them to cool completely.