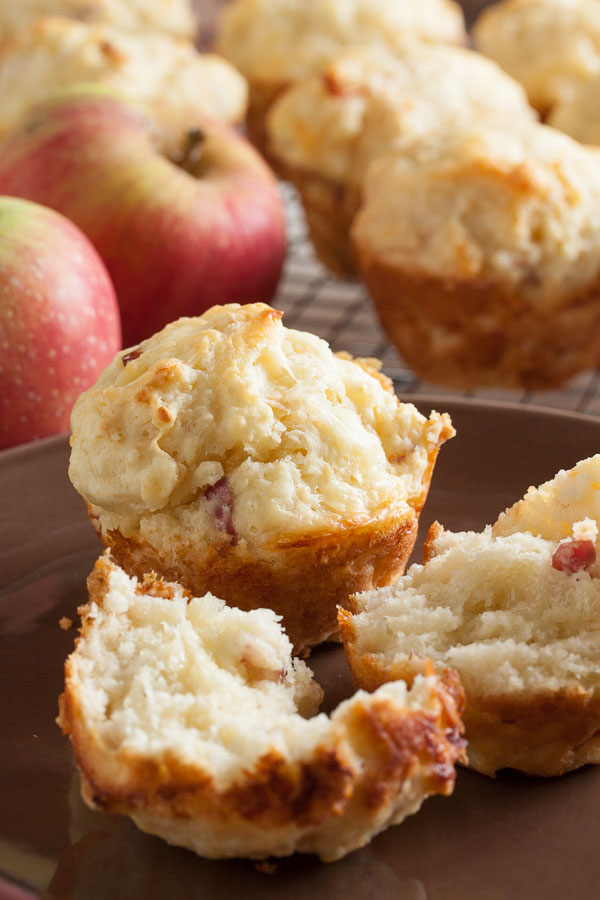 As I mentioned last week, it is officially apple season, and the farmer's market is absolutely bursting with so many different varieties of apples. Most fruit I can take or leave, but I really enjoy a nice tart juicy apple. They're great on their own, but I also love them with peanut butter or cheese. And of course they're perfect with caramel too (mmmmm, caramel apples). One day some lovely person sent us a fruit bouquet, including some green apples dipped in dark chocolate – I'd never had apples with chocolate before, but they were amazingly good! Who knew? Sometimes I'll just have an apple and some cheese and call it lunch. And while I've personally never tried it, I hear that apple pie is great with a piece of cheddar cheese too.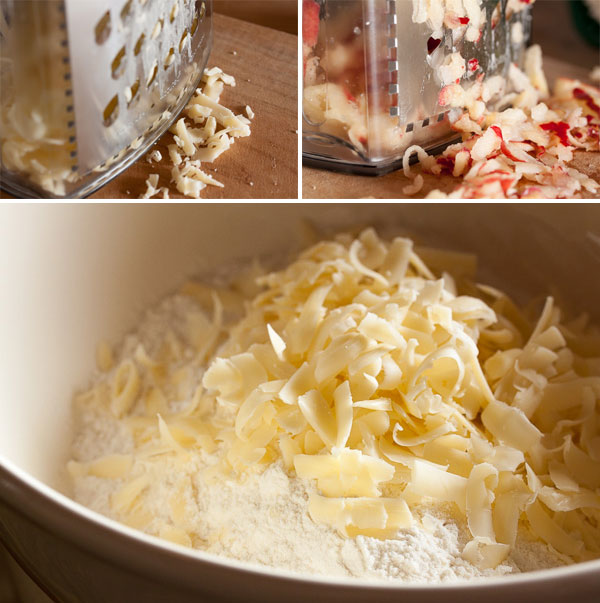 As far as I'm concerned, we're also officially out of summer-fruit-smoothie-weather and firmly into coffee-and-a-muffin-weather. And while I have my favourite healthy muffin, this blog is all about experimenting and trying new recipes. So in addition to trying new cookie recipes each week, I'm going to force myself to start trying new muffin recipes too (poor me!). This week's post is a bit of a cheat in that I have made this particular muffin before, but I was totally craving it this week, and it's new to the blog, so… That counts, right? Plus it's apple and cheddar, and 'tis the season.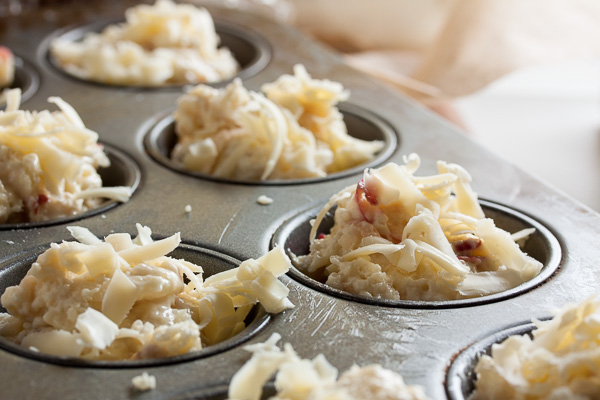 The first couple times I made this muffin, it actually came out a bit tough and bread-y. So I've modified the instructions somewhat to minimize the mixing and help keep it fluffy. The fact that it contains melted cheese means that it will always be a little chewy, but my modifications have definitely helped improve the texture. The flavour, however, needed no improvements.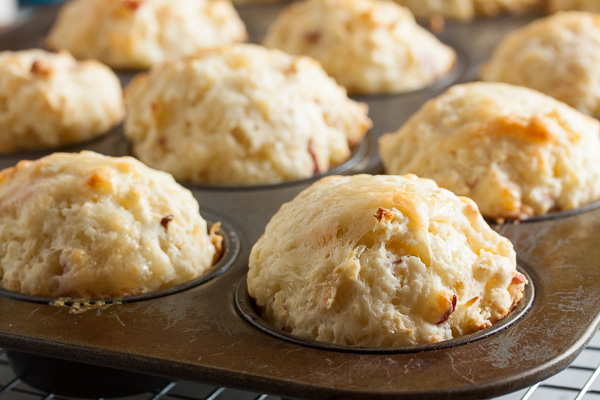 This is a great muffin. It's a tiny bit sweet from the apple, but mostly savoury. The combination of cheese and apple is really satisfying on a cold morning, especially when the muffin has been warmed up a bit so the cheese is all melty. I already want to make some more of these, but alas, I need to find a new recipe to try. Siiiigh.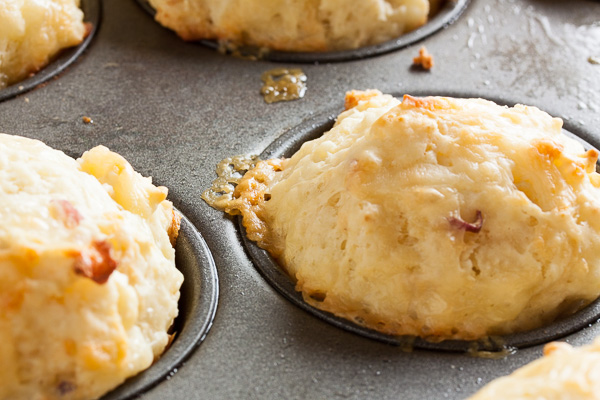 Unfortunately for my coworkers, I was off work the week I made these, so they didn't get any. And to be honest, most of the muffins I make will end up as my breakfast, so they likely won't get many at all. But that's okay, because there will still be plenty of cookies.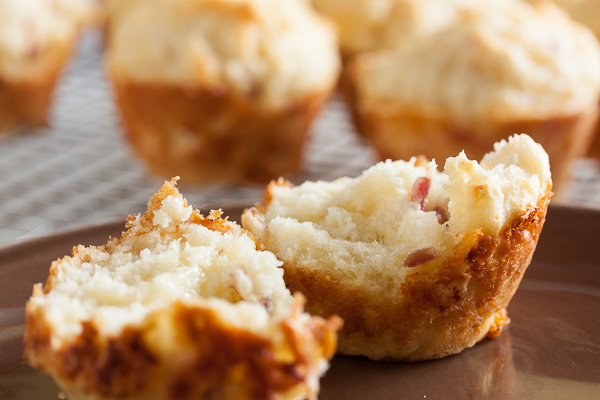 Adapted from 500 Best Muffin Recipes by Esther Brody. I've made this recipe several times now, and have tweaked the instructions a bit over the years. Makes 12 standard-sized muffins.
ingredients
1 large egg
1-1/4 cups milk
1/4 cup melted butter
1 cup grated unpeeled apple
2-1/2 cups all-purpose flour
1/4 cup sugar
1 tablespoon baking powder
1 teaspoon salt
1-1/4 cups grated cheddar cheese, preferably aged
Preheat oven to 400°F.
Lightly grease your muffin tin, both inside and along the top edge. I usually use a silicone pastry brush and a bit of vegetable shortening. It just takes a few seconds. Or you could just use paper liners in your tray.
In a large mixing bowl, combine the flour, sugar, baking powder, salt, and 1 cup of the grated cheddar cheese. Whisk together well.
In another bowl or a large measuring cup, lightly beat together the egg, milk, melted butter, and grated apple.
Pour the wet ingredients over the dry, and gently stir together until just blended. It's okay if there are still some streaks of flour – with muffins, undermixing is always better than overmixing.
Using a large spoon or ice cream scoop, portion the batter into the muffin tin. Sprinkle the tops with the remaining 1/4 cup of grated cheese. Bake for about 20 minutes, rotating the pan halfway through, until a toothpick inserted in the centre of a muffin comes out clean and the tops are lightly golden. Allow to cool on a wire rack for about 5-10 minutes before removing from the muffin tin.