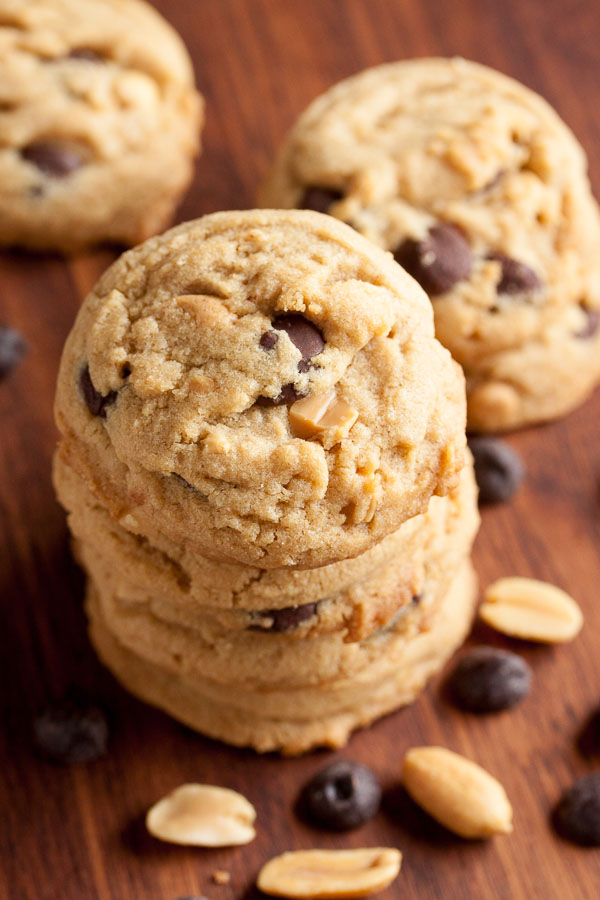 So. This week I had promised a friend that I would make a specific cookie for her. You can guess where this is going, right? I bought the ingredients and was all ready to bake them Sunday evening… and then I realized that I'd missed the part of the recipe where they need to be refrigerated overnight before baking. Oops. So I had to scramble to find a backup recipe. Luckily, I have lots of recipes flagged, so it was just a matter of narrowing it down and finding something that I have all the ingredients for. How about peanut butter cookies? Peanut butter cookies are always good. And always welcomed. And I aways have those ingredients.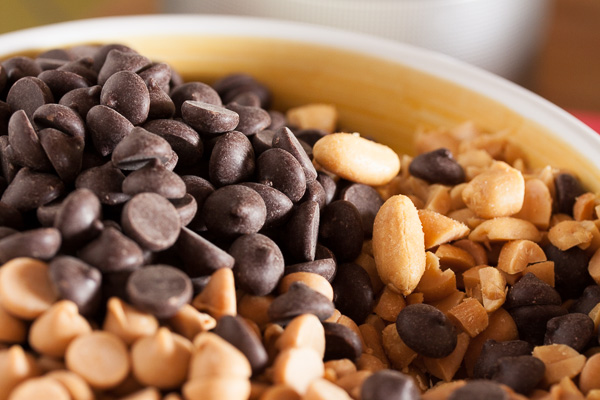 I'll bet you're wondering what makes these cookies a "triple play". Of course there's peanut butter. And chopped salted peanuts. And peanut butter chips. Woof! And as if that wasn't enough, I decided to add chocolate chips too. Because why not?
The original recipe called for 1-1/3 cups of either peanut butter chips or chocolate chips, but I wanted to include both. So I upped the amount a little bit and used roughly 3/4 cup of each (meaning I was generous in my measurements and it was probably closer to just shy of 1 cup of each).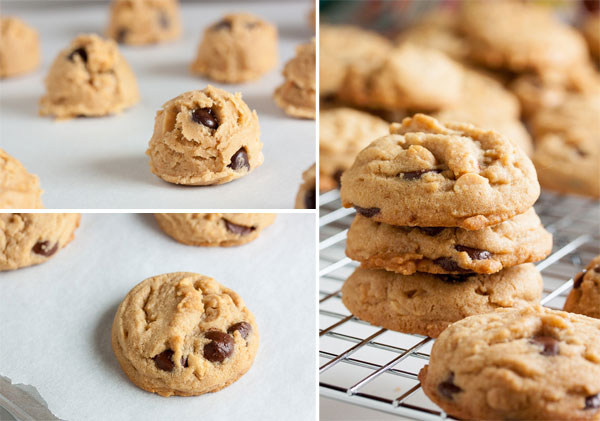 This is one of those cookies that you want to take out of the oven still slightly underbaked, so they're soft and gooey and a bit chewy. And then you'll want to eat them all. But don't, because this recipe makes a lot of cookies! This cookie got a lot of compliments, and a lot of "omg, this is my new favourite!"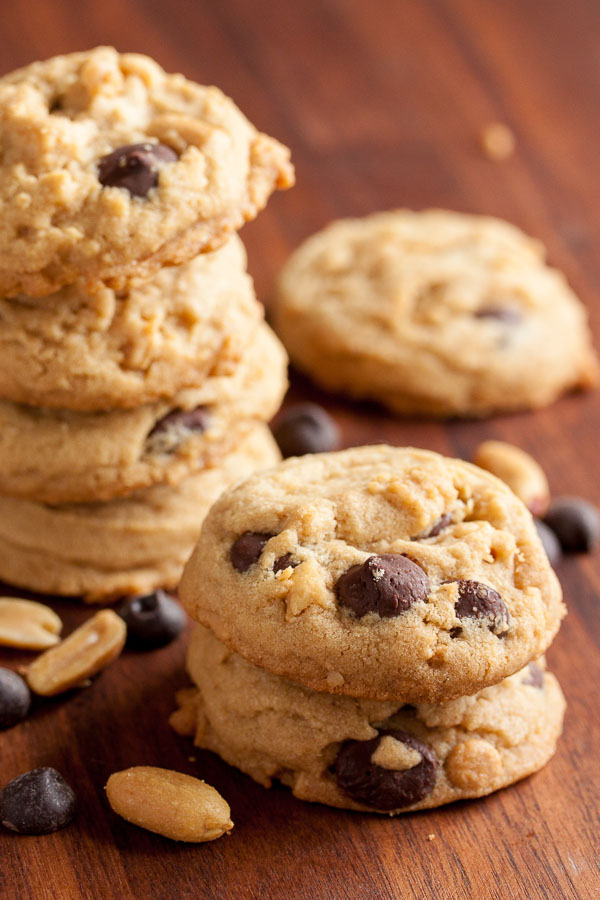 triple play peanut butter cookies
ingredients
1 cup unsalted butter, softened
1-1/4 cups peanut butter (creamy or chunky)
1 cup dark brown sugar, packed
1 cup granulated sugar
1/2 teaspoon baking powder
1/2 teaspoon baking soda
1/2 teaspoon salt
2 large eggs
2-2/3 cups unbleached all-purpose flour
1-1/4 cups chopped, dry-roasted salted peanuts
3/4 cup peanut butter chips
3/4 cup chocolate chips
Preheat oven to 350°F.
In the bowl of a stand mixer fitted with the paddle attachment, beat the butter, peanut butter, sugars, baking powder, baking soda, and salt together on medium speed until light and fluffy, about 3 or 4 minutes. Scrape down the sides of the bowl and add the eggs, one at a time, beating well after each.
Turn the mixer down to low and add the flour, mixing until just barely combined. Remove from the mixer and add in the peanuts and chips, either with a spatula or by hand. I prefer to knead inclusions in by hand to ensure they're distributed evenly.
Using a small cookie dough scoop or a tablespoon, portion the dough onto the baking sheets about 2 inches apart to allow for spreading.
Bake for about 14 minutes, until lightly golden brown around the edges, rotating the baking sheet halfway through the baking time. Allow to cool on a wire rack for a few minutes before removing the cookies from the pan and allowing them to cool completely.