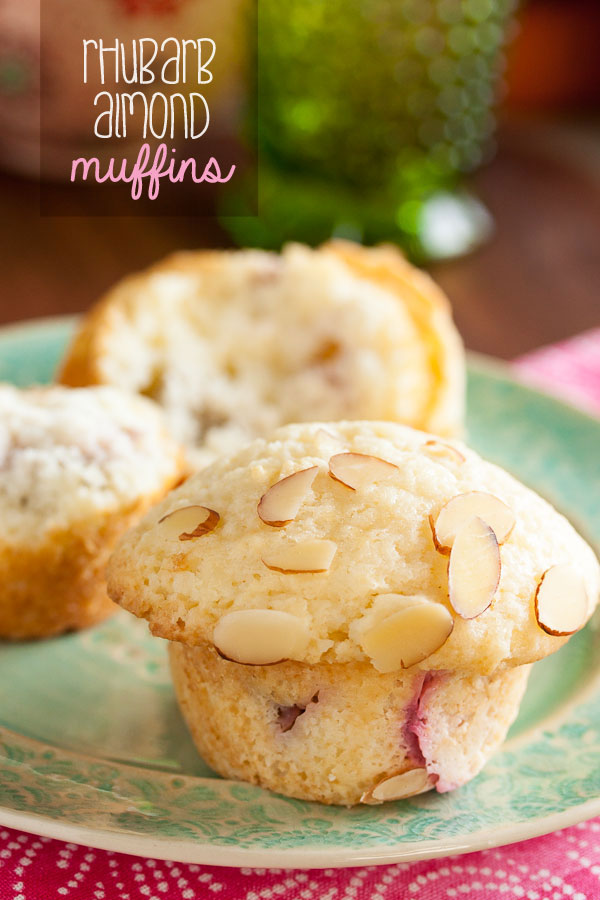 This is the second muffin recipe I've tried from the Butter Baked Goods cookbook. Like their morning glory muffins I made before, these are not a healthy breakfast-type muffin. Not even close. They're not even pretending to be healthy. It's all white sugar and white flour and melted butter and full-fat milk and sour cream. Woof.
But that's okay. Because they are absolutely a delicious, delicious treat. This is the type of muffin you can serve with an afternoon coffee or tea. Your guests will definitely be impressed.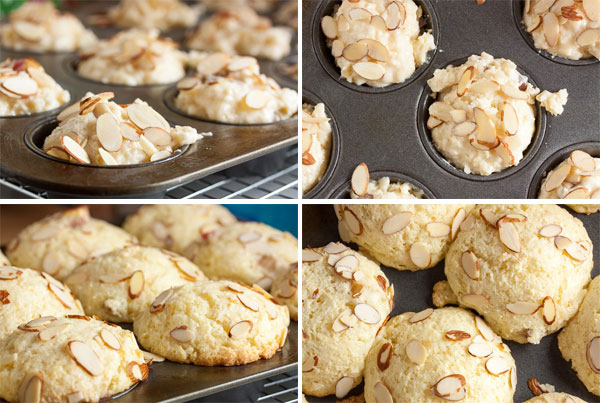 But like the morning glory muffins, I had them for breakfast anyway. Heh. I never said you couldn't have them for breakfast – just that they're not a healthy breakfast muffin. Ahem. Also like the other muffins, while the recipe says this will make 12, and the photo in the book shows very standard-sized muffins, I ended up with 15 fairly large ones instead. Check out that muffin top! And look how full the trays were pre-baking. Honestly, you could probably get 18 normal-sized muffins out of this recipe.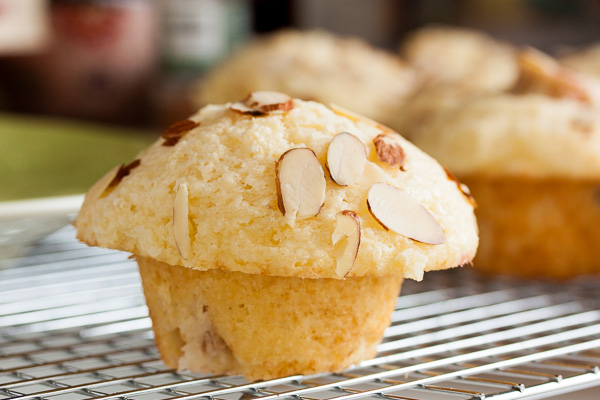 And that would not be a bad thing. With all the almond extract added, these muffins have a delicious flavour. And the rhubarb adds a lovely tartness (I'm a big fan of sweet-tart treats). The muffin itself is so rich and moist, and fresh from the oven, the sliced almonds on top of the muffins are toasted and crunchy.
It's nowhere near rhubarb season (not until spring-summer), but luckily I have a store in my neighbourhood that carries it frozen. I usually have a bag in my freezer – sometimes I like to cook it up in my oatmeal on the weekends – so I didn't even need to do any special shopping for this recipe.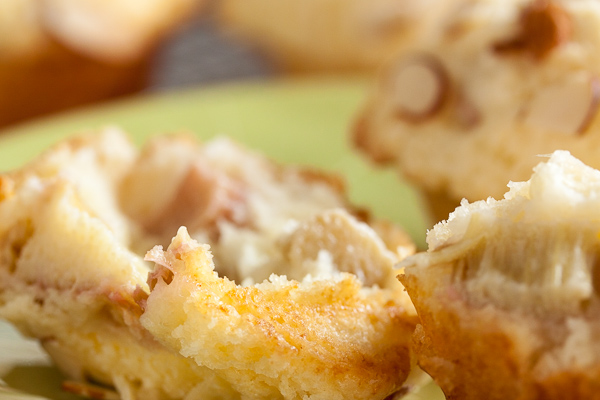 Adapted from Butter Baked Goods by Rosie Daykin. The recipe states it makes a dozen muffins, but I got 15 large muffins out of this recipe. I think you could easily get 1-1/2 dozen.
ingredients
3/4 cup unsalted butter
3 cups all-purpose flour
1-1/2 cups granulated sugar
1 tablespoon baking powder
1/2 teaspoon baking soda
1/2 teaspoon salt
2 cups rhubarb, chopped into 1-inch pieces (I used frozen)
2 large eggs
1 cup whole milk
1 cup sour cream
1 tablespoon almond extract
for the topping
approx. 1 cup sliced almonds
Preheat oven to 350°F. Lightly grease your muffin tin (or tins, if you're making more than a dozen), both inside and along the top edge. I usually use a silicone pastry brush and a bit of vegetable shortening. It just takes a few seconds. Alternately, you could just use paper liners.
Either in a small saucepan over low heat, or in a microwave safe bowl, heat the butter until just melted – if you overheat it, it will separate. Set aside to cool while you assemble the rest of the ingredients.
In a large mixing bowl, combine the flour, sugar, baking powder, baking soda, and salt. Whisk together well. Add the rhubarb and toss to coat the pieces with flour (this will help prevent them from sticking together).
In another bowl or a large measuring cup, lightly beat the eggs. Add the milk, sour cream, and almond extract, and whisk to combine.
Pour the wet ingredients and the melted butter over the dry ingredients, and gently stir together until just blended. It's okay if there are still some streaks of flour – with muffins, undermixing is always better than overmixing.
Using a large spoon or ice cream scoop, portion the batter into the muffin tin. Sprinkle the tops with the sliced almonds (optional, but really good).
Bake for about 25-30 minutes, rotating the pan halfway through, until a toothpick inserted in the centre of a muffin comes out clean. Allow to cool on a wire rack for about 5-10 minutes before removing from the muffin tin.