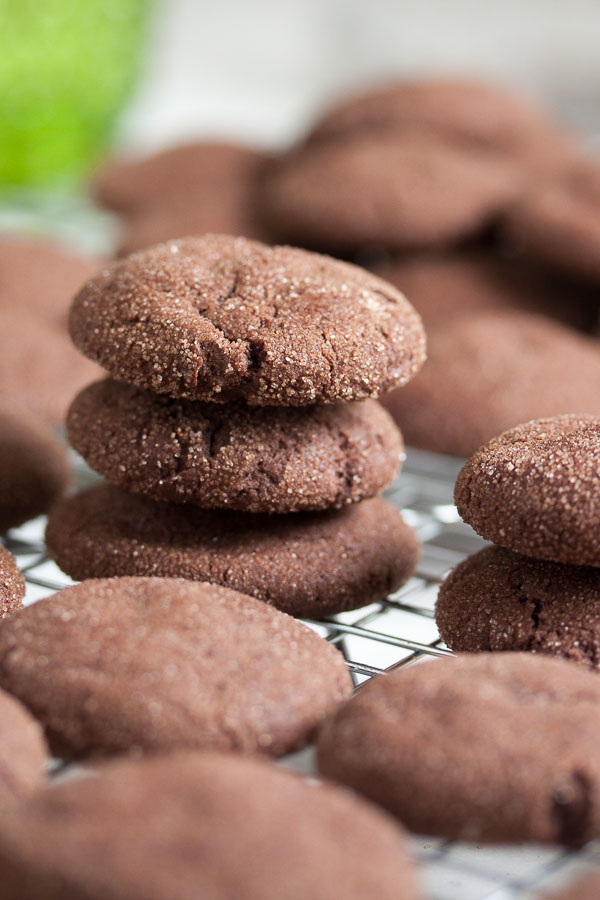 I wasn't particularly craving anything this week, so I just flipped through the pages of my cookbooks until something caught my eye. This cookie right here sounded amazing. Chocolate cookies with a bit of cayenne pepper for heat, rolled in cinnamon sugar. Delicious! I love the contrast between sweetness and heat – think mango salsa, or these delicious peach jalapeño popsicles I made a couple years ago.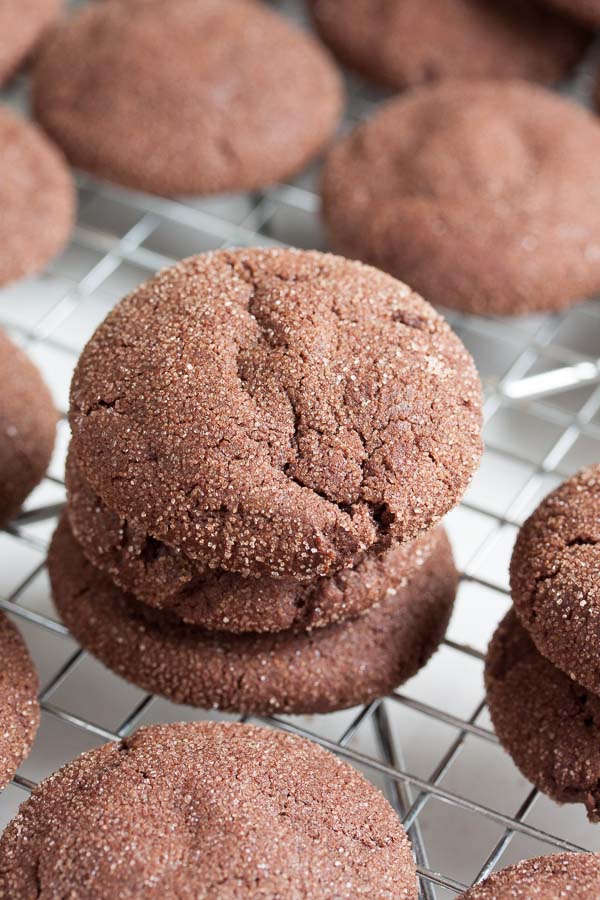 When I think "Mexican chocolate", I always think of chocolate with a bit of added heat, like these and like the amazing chocolate diablo cookies from Tacofino with both cayenne pepper and fresh grated ginger. And most recipes I see that call themselves "Mexican chocolate" definitely follow that rule. But when I brought these in, my lovely coworker who happens to be from Mexico just rolled her eyes and told me there's nothing Mexican about adding hot pepper to chocolate. She says you'd be hard-pressed to find some chocolate in Mexico that doesn't have cinnamon added, but the first time she ever heard of hot pepper in chocolate was in the movie Chocolat. Huh. Any other people of Mexican heritage want to chime in?
Regardless of its origins, it's still a good combination of flavours. I guess if you really want an authentic "Mexican chocolate" cookie, you can leave out the cayenne pepper. Or if you're just not a fan of the heat. But it is subtle, so I wouldn't worry about it. I certainly didn't hear any complaints about it!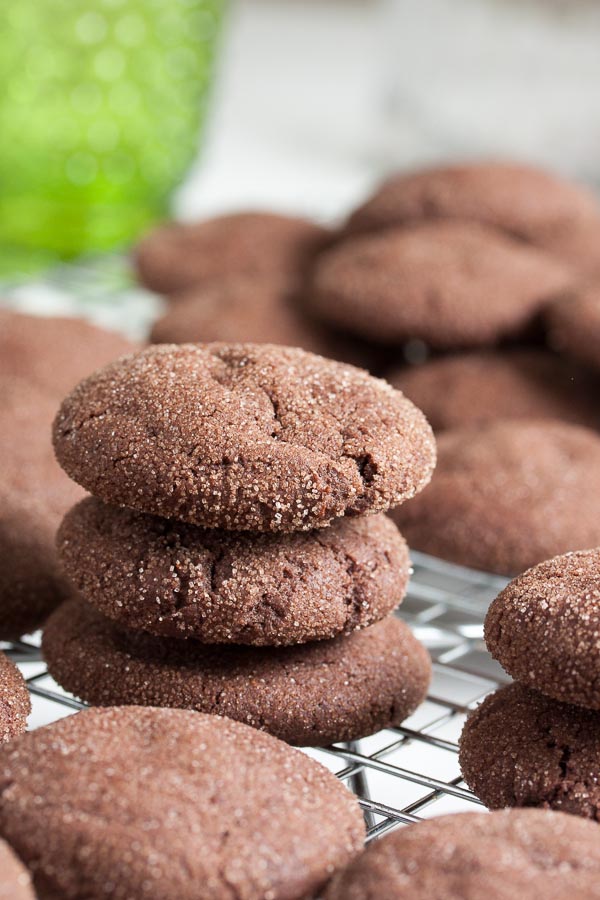 mexican chocolate snickerdoodles
Adapted from Better Homes & Gardens The Ultimate Cookie Book. The original recipe said it would make 30 cookies, but I got about 56. I guess I rolled them slightly smaller?
ingredients
2-1/4 cups (280g) all-purpose flour
1/2 cup (60g) unsweetened cocoa powder
1 teaspoon cream of tartar
1/2 teaspoon baking soda
1/2 teaspoon salt
1/4 teaspoon cayenne pepper (optional)
1/2 cup (113g) butter, at room temperature
3/4 cup (150g) granulated sugar
3/4 cup (165g) packed brown sugar
2 large eggs
2 teaspoons pure vanilla extract
for coating
1/4 cup (50g) granulated sugar
2 teaspoons ground cinnamon
Preheat oven to 350°F (177°C).
In a medium bowl, whisk together the flour, cocoa powder, cream of tartar, baking soda, salt, and cayenne pepper. Set aside.
In the bowl of a stand mixer fitted with the paddle attachment, beat the butter and sugars together on medium speed until light and fluffy, about 3 or 4 minutes. Scrape down the sides of the bowl and add the eggs, one at a time, beating well after each. Add the vanilla and beat to incorporate.
Turn the mixer down to low and add the dry ingredients, mixing until just barely combined.
In a small bowl, mix together the 1/4 cup granulated sugar and the cinnamon.
Form dough into small balls, about 1" diameter, and roll each in the cinnamon sugar mixture, coating completely. Place them onto the baking sheets about 2 inches apart to allow for spreading. Press each down slightly with the palm of your hand.
Bake for about 10-12 minutes, until the tops begin to look cracked, rotating the baking sheet halfway through the baking time. Allow to cool on a wire rack for a few minutes before removing the cookies from the pan and allowing them to cool completely.