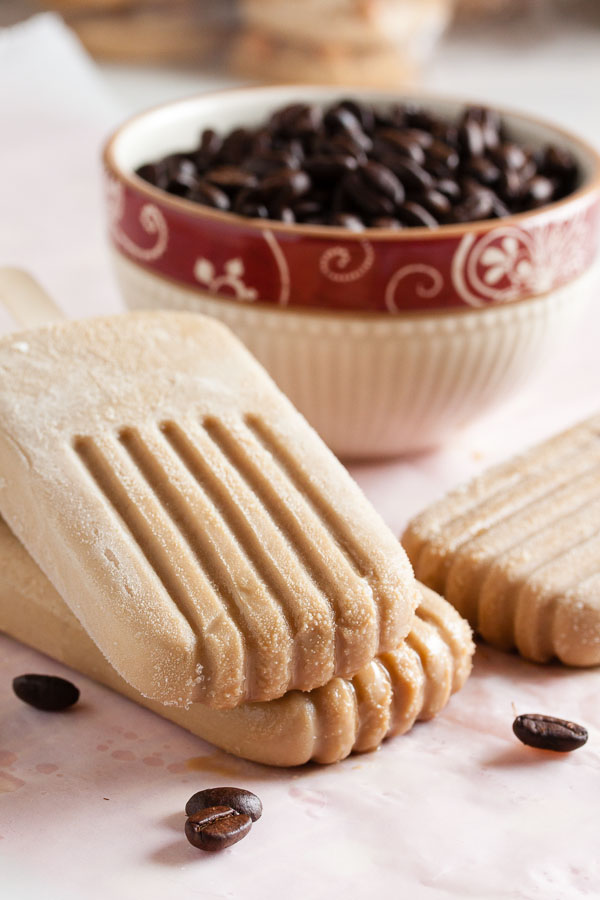 We're finally seeing some beautiful weather here in Vancouver (I can't believe it's almost June!!), and one of my coworkers had a bit of a conundrum the other day. It was mid-afternoon, she needed a pick-me-up, but couldn't decide between a coffee and a popsicle, and bemoaned the fact that we didn't have any coffee popsicles in the freezer (yes, we have popsicles in the freezer). So of course I needed to remedy that, stat. I've pinned several recipes for cappuccino popsicles and mocha popsicles, and even plain coffee popsicles, but it was the idea of Vietnamese iced coffee popsicle that won out (I'll make the others eventually).
I've mentioned before that I'm not generally a big fan of sweet things. I'm much more likely to eat vegetables than fruits, and when I drink coffee? It's black. And strong. One summer a few years ago, I was drinking iced coffees almost every day. Note that this was literally just coffee and ice. No added sweeteners or creams. One of my coworkers at the time noticed and told me about Vietnamese iced coffees, and assured me that once I tried one of those, I'd never look back. So one day he brought me one. I took one sip. And couldn't finish. It was sooooo sweet. Ugh. I felt horrible, because it was so nice of him, but I just couldn't drink it. It's just not what I want when I'm drinking a coffee.
In popsicle form, however, omg it works. So well that I kept half of these at home for myself and only brought a few in for my coworkers. Heh. Oh well, they'll survive. And it's the easiest popsicle in the world to make too – just two ingredients! Yup, you read that right. Two. Ingredients. This is one that's definitely being added to my regular personal supply, along with the cucumber lime mint and a few others.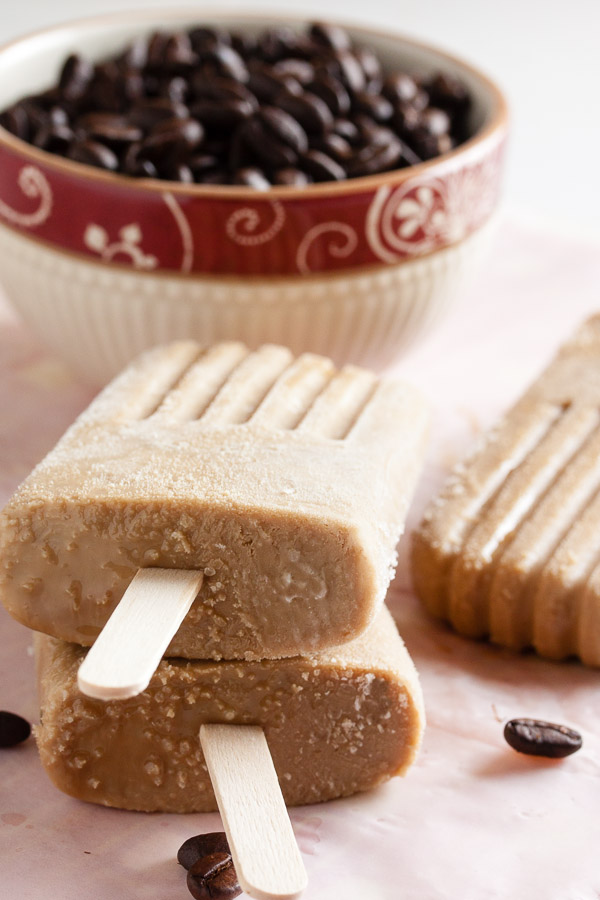 vietnamese iced coffee popsicles
This recipe was inspired by several others posted online. I did a little experimenting before I came up with proportions I liked.
ingredients
2 cups strong coffee (preferably dark roast)
1 14-oz can sweetened condensed milk
Did I mention this was an easy recipe? Seriously. Allow the coffee to cool, and whisk together with the sweetened condensed milk.
Pour the mixture into your moulds and allow to freeze at least 5 hours. Enjoy!