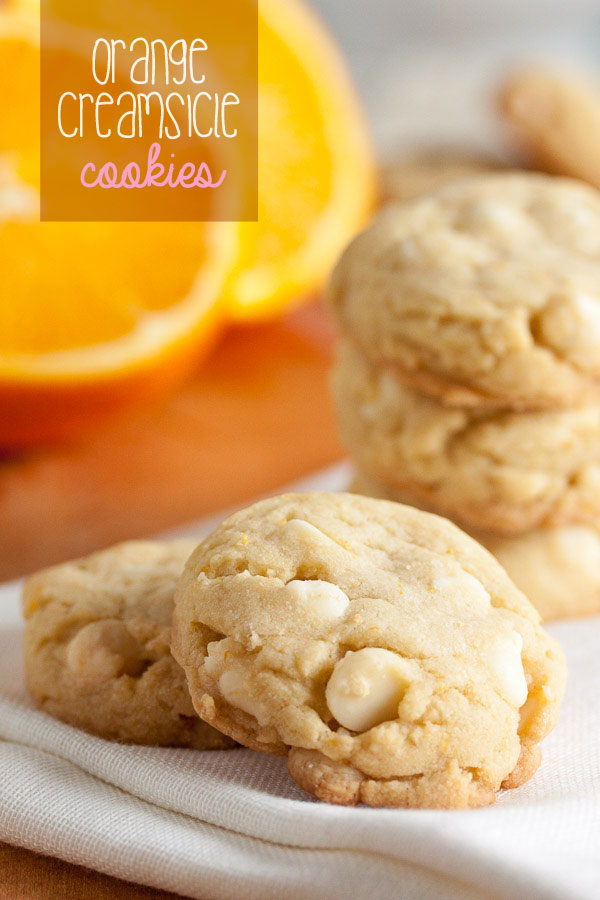 I originally saw this recipe mentioned in a baking thread on eGullet. Someone kindly linked to a recipe online and I thought "ooooh, that sounds good", pinned it, and then forgot about it (in my defence, I have a lot of recipes pinned). And then it was just mentioned again in a Christmas baking discussion and I thought "ooooh, that does sound good – better make that before I forget about it again!" Well it took me awhile, but I finally got around to making them. Phew.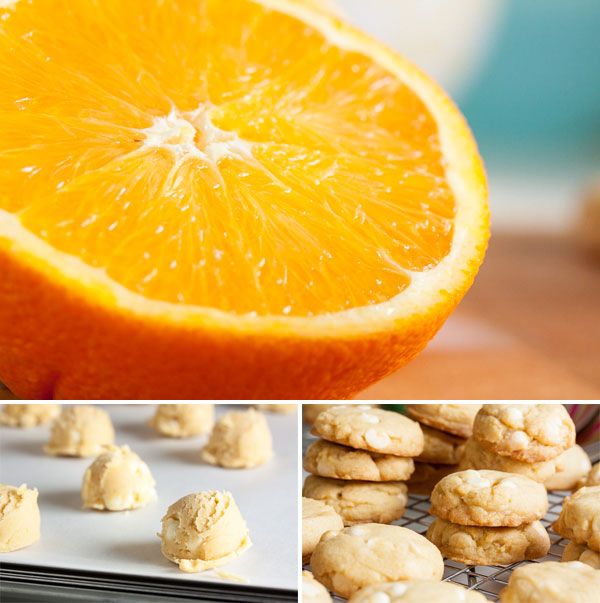 The recipe post that was linked to was attributed to another blogger, so I clicked through to see where the recipe came from originally. That blogger got it from another blogger. I really wanted to find the original source, so I started doing a little sleuthing. So many people have baked this exact same cookie! That's gotta be a good sign, right?
And in addition to whatever previous blogger they also linked to, most of the bloggers are attributing it originally to Guittard, but no one was including a link. I looked through Guittard's site, and while they have a lot of recipes listed online, this just isn't one of them.
So I took another look at all of the versions of this cookie, and although there is a bit of variation in the amount of orange zest (1 to 2 tablespoons) and the amount of white chocolate chips (1 to 2 cups), otherwise they're exactly the same. I decided to pick the one that seemed to be the most common, figuring it's probably the original recipe.
So here I am, happily putting together all the ingredients, and I reach for one of my many bags of white chocolate chips. And look at that, I just happen to have some of the Guittard Choc-au-Lait Vanilla chips. I wonder… Well, would you look at that. Yup. There it is printed right on the bag. "Orangebursts".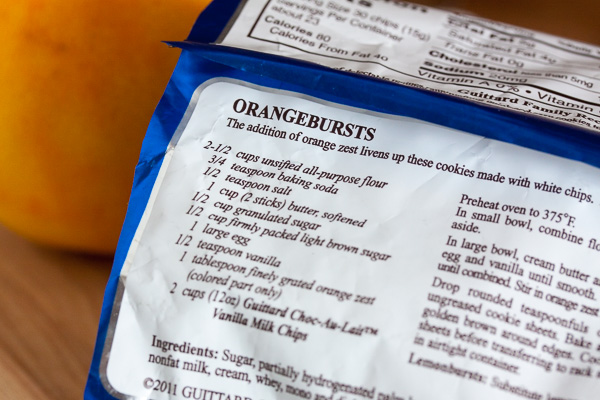 There are a few differences between the official recipe and the one that I'd decided to follow. The Guittard recipe calls for 1 tablespoon of orange zest while I had already added 2 to my sugar (oops). Oh well, I loooooove citrus, so this can only be a good thing, right? Sure.
And it calls for 2 full cups of white chocolate chips, while the recipe I was following said that 1 cup was plenty. I decided to do a compromise here and used 1-1/2 cups.
If you love citrus? You will absolutely love this cookie. The flavour is fantastic. I'm sure it would still be good even with just 1 tablespoon of zest – the orange would just be a bit more subtle. The very first day I brought these in, one of my coworkers said this was her favourite cookie ever (and no, not the coworker who says that every week – this is actually someone who rarely comes for cookies!). I'm going to be honest here, this cookie was a bit hit or miss. People who love orange love this cookie (me included!). But apparently some people are a bit turned off by the idea of citrus in cookie form. Whaaaat? So weird.
Even though the official recipe name is "Orangebursts", I'm going to go ahead and stick with the more common "Creamsicle Cookies", because who doesn't know what a Creamsicle tastes like? And this cookie? Totally tastes like a Creamsicle.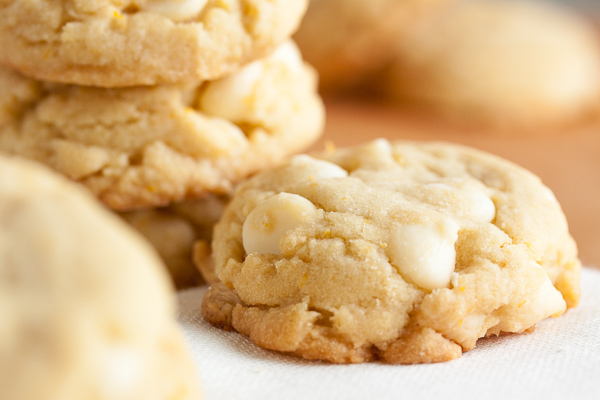 orange creamsicle cookies
Adapted from "Orangebursts" from the Guittard Choc-au-Lait Vanilla chips packaging. The original recipe says it will make 48 cookies using a rounded teaspoon. I got pretty close with 52 cookies using my usual tablespoon-sized scoop.
ingredients
2-1/2 cups all-purpose flour
3/4 teaspoon baking soda
1/2 teaspoon salt
2 tablespoons orange zest (about 2 oranges)
1/2 cup sugar
1/2 cup firmly packed brown sugar
1 cup butter, at room temperature
1 large egg
1/2 teaspoon vanilla extract
1-1/2 cups white chocolate chips
Preheat oven to 375°F.
In a medium bowl, whisk together the flour, baking soda, and salt. Set aside.
In the bowl of your stand mixer, combine the granulated sugar and orange zest, rubbing them together with your fingers until the zest is distributed and the sugar is fragrant (the original recipe called for the zest to be added later, but I learned this method from Dorie Greenspan and prefer it for avoiding clumps of zest). Add the brown sugar and butter, and using the paddle attachment, beat them together on medium speed until light and fluffy, about 3 or 4 minutes. Scrape down the sides of the bowl and add the egg, beating well. Add the vanilla and beat again to incorporate.
Turn the mixer down to low and add the dry ingredients, mixing until just barely combined. Remove from the mixer and add in the white chocolate chips, either with a spatula or by hand. I prefer to knead inclusions in by hand to ensure they're distributed evenly.
Using a small cookie dough scoop or a tablespoon, portion the dough onto the baking sheets about 2 inches apart to allow for spreading.
Bake for about 10 minutes, until lightly golden brown around the edges, rotating the baking sheet halfway through the baking time. Allow to cool on a wire rack for a few minutes before removing the cookies from the pan and allowing them to cool completely.