I'm afraid this is another cookie-less weekend. I actually had planned to make something to snack on while I get ready for the move, but I under-estimated how much time packing would take, and now I'm panicking a bit. Honestly, I thought I'd have a lot more done by now. Yikes. The fact that I'm also sorting out things to donate/trash at the same time is slowing me down, too.
Not to mention my kitchen is a disaster area, with things pulled out of the cupboards, and half-packed boxes everywhere. I'm going to be living on pizza for the next week, just watch me. Have I mentioned how much I hate moving? So much hate.
But I got possession of the apartment (I have keys and everything!) and as promised, I have photos of the teeny tiny kitchen. Just look at this. It's nice, right? Really nice cupboards, granite counters, everything is super clean and nice and bright. But it's wee.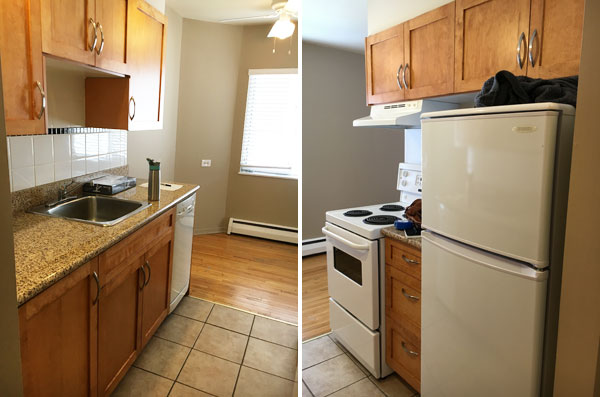 I had an issue with lack of cupboards/counter space in my current kitchen too, so I actually had a cabinet custom-made. And luckily, it will just barely fit in that space beside the dishwasher. Sort of. I may have to angle it a bit. I'll make it work. Somehow.
The actual move is next Friday, so don't hold your breath for cookies next week either. But it's a long weekend up here in Canada (we have our Thanksgiving in October), and I'll probably get my kitchen sorted and try the oven out at some point before I head back to work on Tuesday. Maybe there'll be a post after the weekend. Wish me luck!