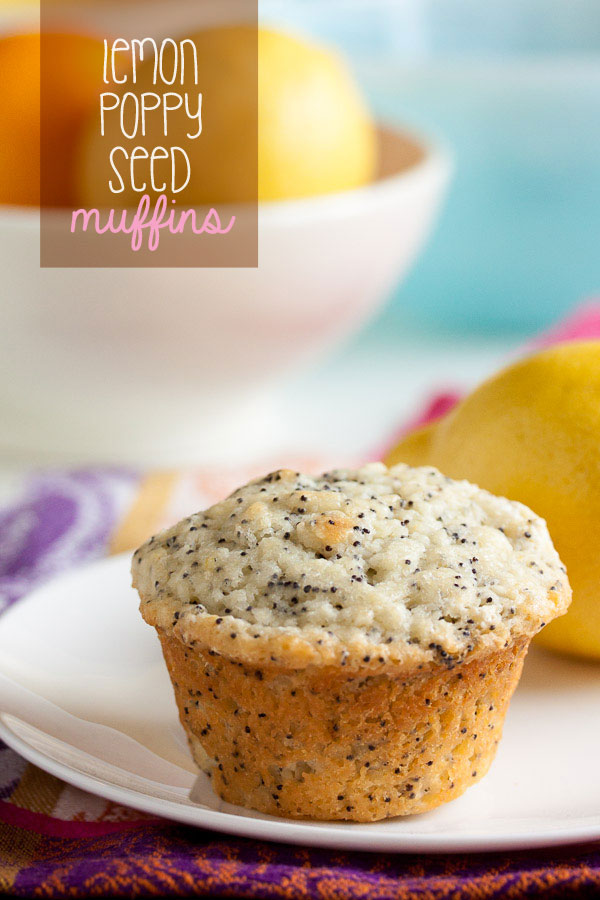 This week I was totally craving something citrus-y (as if I haven't been OD-ing on satsumas lately), and as I flipped through my cookbooks, the idea of a lemon poppy seed muffin got caught in my brain. I haven't made lemon poppy seed anything in ages! Seriously, the last thing I made was some cookies a year and a half ago. It's such a great flavour combo – and I love the little crunch from the poppy seeds – I don't know why I haven't made it in so long. So many recipes, so little time? Speaking of so many recipes, I have several for lemon poppy seed muffins to choose from, but I saw this one while I was making the rhubarb almond muffins the other day and it sounded great. And those muffins were so delicious, I was really keen to make another recipe from the same book.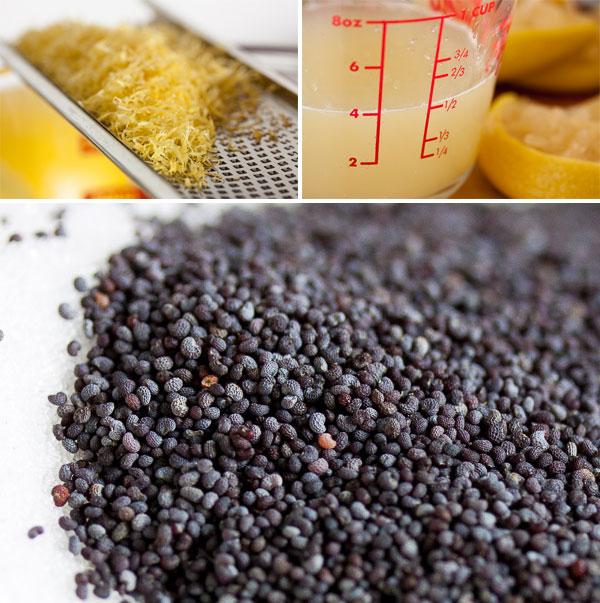 This recipe is actually almost exactly the same as the rhubarb one, other than the flavour elements obviously, so I knew that without doubt it would be good. You'll notice in the pictures that these muffins are much smaller than the rhubarb ones, though. That's because, after getting 15 big muffins out of that recipe, I wanted to see how many "normal" sized muffins the recipe would make. The answer? 18. I used my normal muffin scoop and just kept filling the tray until the batter was all used up. I got 18 normal muffins out of this recipe that says it will make a dozen. If you want to go to town and pile all that batter into a single muffin tin you'll get some massive muffins. The recipe doesn't mention it anywhere, but I'm beginning to suspect they're using the big Texas-sized muffin tins.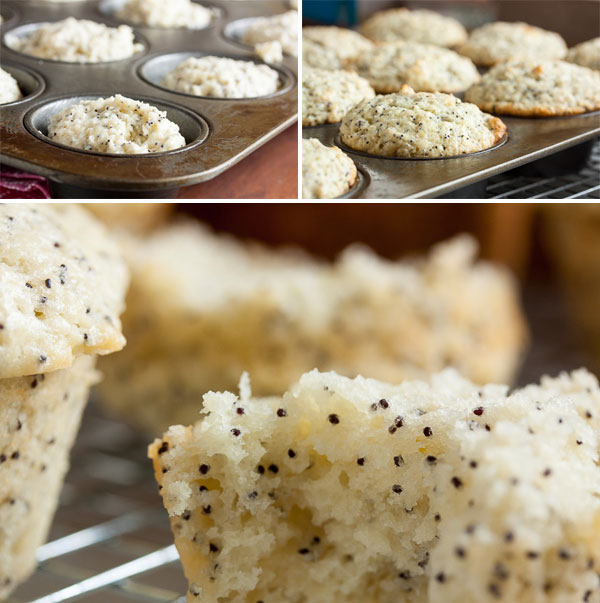 So, since it's basically the same recipe, I wasn't surprised at all that once again, these muffins are incredibly moist and rich. There's definitely something to be said for using sour cream in baked goods! And the lemon flavour is fantastic, from both lemon juice and zest. There are a lot of poppy seeds in here – look at them all! You could probably cut the quantity in half and still have plenty. And slightly unrelated, I had no idea that poppy seeds looked so funky until I looked at some of my photos! I had to take an extreme closeup to show you. Crazy, right??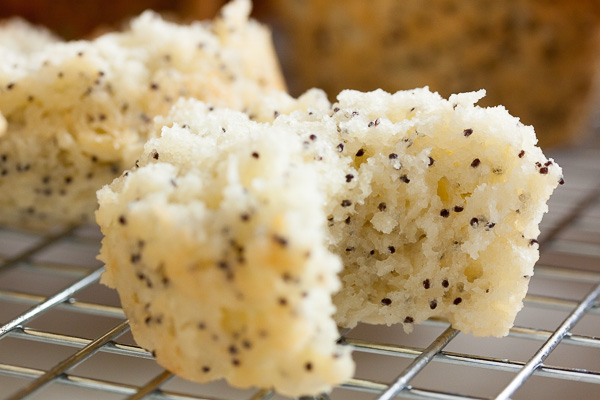 Adapted from Butter Baked Goods by Rosie Daykin. The recipe states it makes a dozen muffins, but I got 18 standard-sized muffins out of this recipe. If you prefer, you could also easily get 15 larger muffins.
ingredients
3/4 cup unsalted butter
1-1/2 cups granulated sugar
zest of 1 lemon
3 cups all-purpose flour
1 tablespoon baking powder
1/2 teaspoon baking soda
1/2 teaspoon salt
1/4 cup poppy seeds
2 large eggs
1/2 cup whole milk
1/2 cup fresh lemon juice (about 2 lemons)
1 cup sour cream
Preheat oven to 350°F. Lightly grease your muffin tin (or tins, if you're making more than a dozen), both inside and along the top edge. I usually use a silicone pastry brush and a bit of vegetable shortening. It just takes a few seconds. Alternately, you could just use paper liners.
Either in a small saucepan over low heat, or in a microwave safe bowl, heat the butter until just melted – if you overheat it, it will separate. Set aside to cool while you assemble the rest of the ingredients.
In a large mixing bowl, combine the sugar and lemon zest, rubbing them together with your fingers until the zest is distributed and the sugar is fragrant (the original recipe called for the zest to be added later, but I learned this method from Dorie Greenspan and prefer it for avoiding clumps of zest). Add the flour, baking powder, baking soda, salt, and poppy seeds. Whisk together well and set aside.
In another bowl or a large measuring cup, lightly beat the eggs. Add the milk, sour cream, and lemon juice, and whisk to combine.
Pour the wet ingredients and the melted butter over the dry ingredients, and gently stir together until just blended. It's okay if there are still some streaks of flour – with muffins, undermixing is always better than overmixing.
Using a large spoon or ice cream scoop, portion the batter into the muffin tin.
Bake for about 25-30 minutes, rotating the pan halfway through, until a toothpick inserted in the centre of a muffin comes out clean. Allow to cool on a wire rack for about 5-10 minutes before removing from the muffin tin.