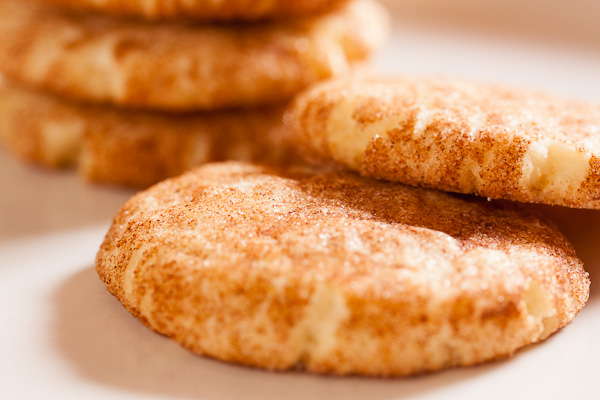 I had no idea what snickerdoodles were until I baked these cookies. Are they a regional thing? Because when I brought them in to the office, no one else knew what they were either. I don't remember ever hearing about them before. But lately, I've been seeing references to them everywhere.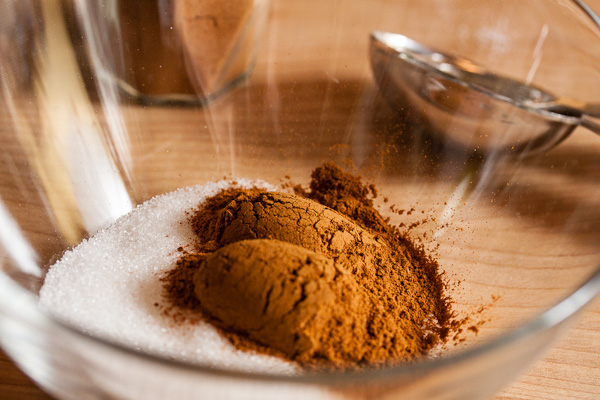 Going through my cookbooks, I found four snickerdoodles recipes, including two different recipes from Martha Stewart. And there are probably more that I haven't found yet. Not knowing what makes a good snickerdoodle, I just picked one at random.
According to the recipe, they were supposed to spread out when they baked, but my first batch came out puffy and round, almost like a Mexican Wedding Cake. I pressed the rest of them down before baking and they seemed to come out fine. It might be just because I made my cookies much smaller than what the recipe called for.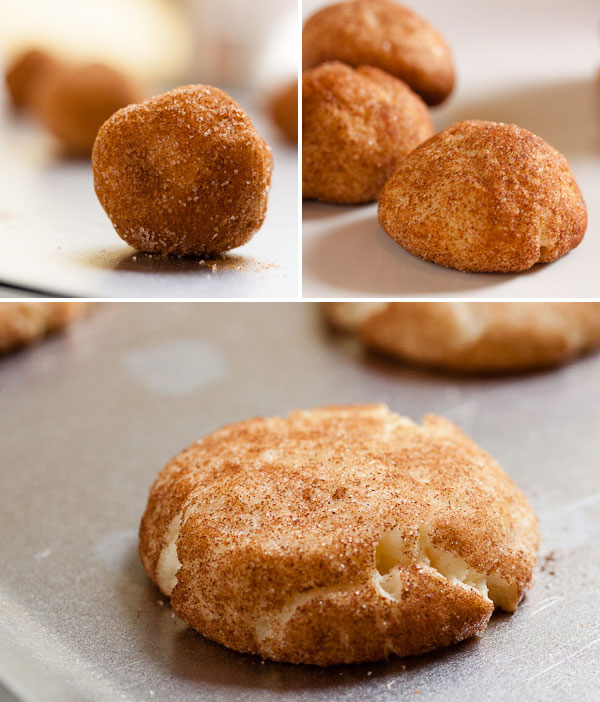 What a fantastic little cookie! It's a simple recipe, but that cinnamon-sugar coating gives it a real burst of flavour. I can see why these are so beloved. Everyone at work loved them and I had several requests for the recipe. They're soft and chewy and loaded with flavour. I'm curious to see how the other recipes compare. I'll definitely be revisiting these!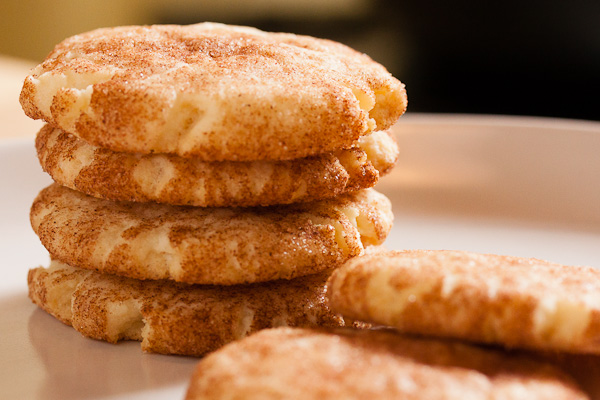 Adapted from Martha Stewart's Cookies. The recipe says it makes about 1-1/2 dozen, but I ended up with closer to 3 dozen smaller cookies.
ingredients
2-3/4 cups all-purpose flour
2 teaspoons baking powder
1/2 teaspoon coarse salt
1 cup unsalted butter, at room temperature
1-1/2 cups sugar
2 large eggs
For Coating
2 tablespoons sugar
2 teaspoons ground cinnamon
Preheat oven to 350°F. Combine flour, baking powder and salt in a bowl and whisk together well.
In the bowl of an electric mixer with a paddle attachment, cream together butter and 1-1/2 cups sugar for about 3 minutes, until light and fluffy. Add eggs one at a time and mix well after each addition. Reduce speed to low and gradually add in the dry ingredients. Continue mixing until just combined.
Stir the remaining sugar and the cinnamon together in a small bowl. Shape the cookie dough into small balls – the original recipe specified 1-3/4" diameter, but mine were closer to 1". Roll each ball in cinnamon-sugar and place about 2" apart on baking sheet. I had to press them down at this point, but you may want to try baking as-is and see how they turn out. Either way, they taste great.
Bake cookies for about 12-15 minutes, until edges are golden, rotating the pan halfway through. Allow to cool on wire racks before removing from the baking sheets.