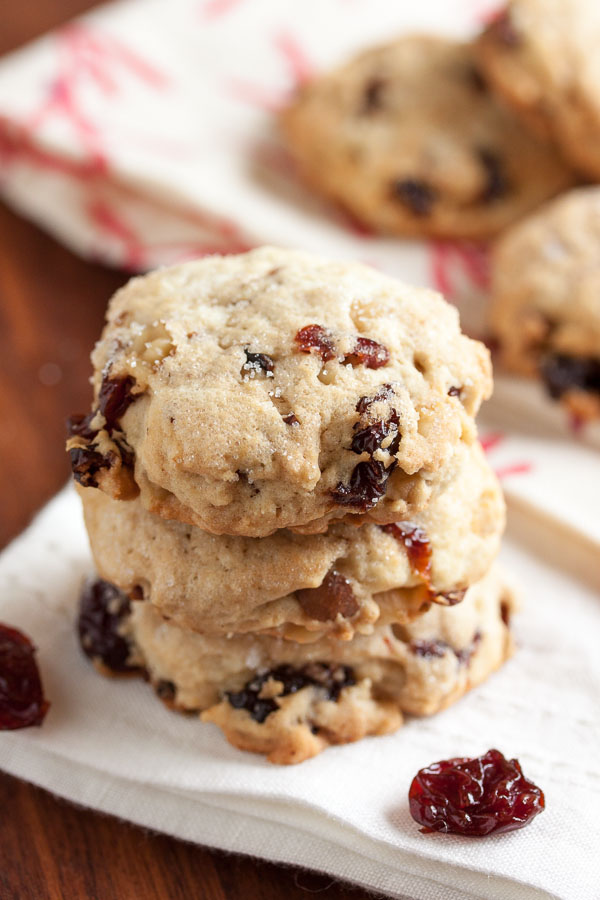 I've been wanting to make this particular recipe for a long time but kept forgetting that the cherries need to soak in brandy overnight. Yes, you read that right. The cherries? Soak in brandy for at least 12 hours. Wow. But what kept happening was Sunday would roll around, I'd start getting ready to bake, and I'd realize once again why I haven't made this recipe yet. This time I actually set myself a reminder on my calendar to make sure I got things started the day before.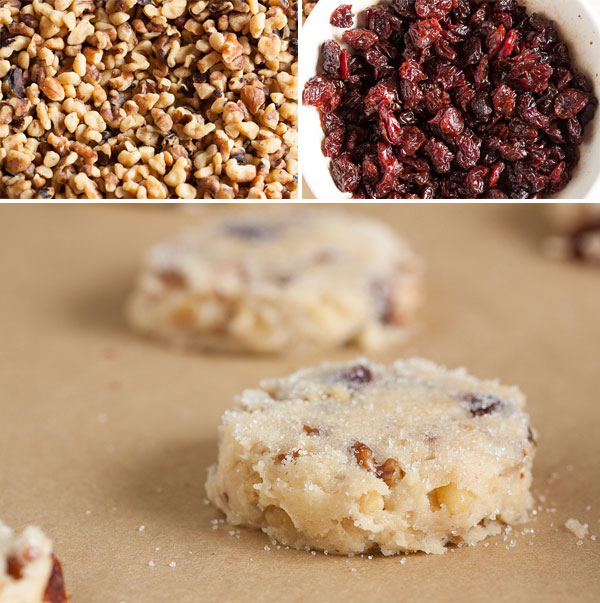 The reason I was so determined to make these cookies this time around is that apparently one of my coworkers has a short memory. She was complaining about how I never make cherry cookies. Never? What?! Of course I had to send her links to all the cherry cookies I've made. I don't know where she's been, but there have been quite a few – Orange Cookies with Cherries and Chocolate, Dark Chocolate Sour Cherry Cookies, and Sour Cherry White Chocolate Chunk Cookies just to name a few (yes, honest, there are even more than this!). And apparently it was time for yet another one. Lucky for her, I had this recipe bookmarked and waiting in the wings.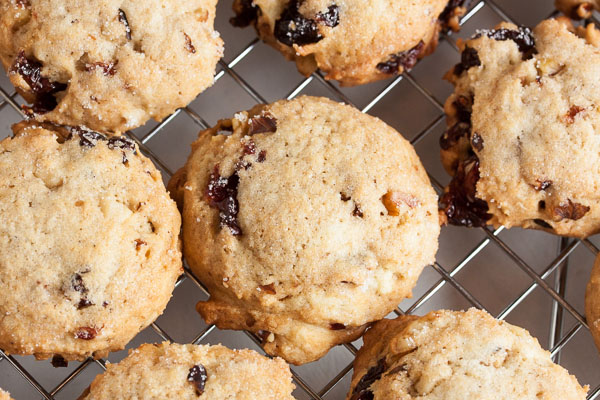 There's not a lot of butter in this cookie – only 1/2 cup – and a whopping three eggs. The resulting cookie is soft and almost biscuit-like. Seriously, the texture reminds me almost of a scone. And with a full teaspoon of almond extract in here, I was expecting a lot more flavour, but it's actually quite subtle. That's not a complaint! Just a surprise. I really, really like this cookie. In fact, after I sampled one, and then another, and then another, there was no more doubt. This is one of those cookies that it's way too easy to eat several of.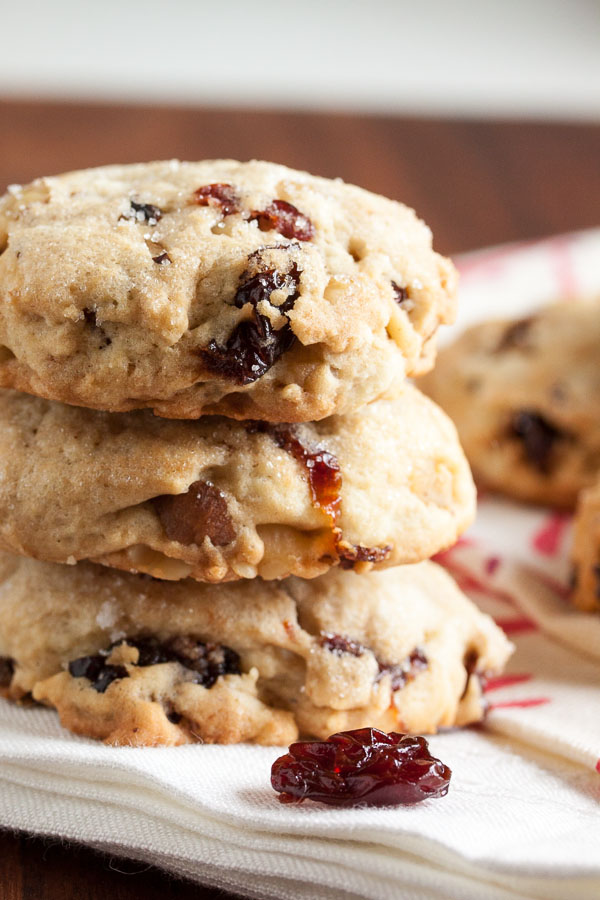 brandied cherry nut cookies
ingredients
2 cups (250g) dried cherries, sweet or sour
2 tablespoons brandy
1/2 cup (113g) unsalted butter, at room temperature
1 cup (200g) granulated sugar
1 teaspoon salt
1 teaspoon baking soda
3 large eggs
1 teaspoon almond extract
2-1/2 cups (312g) unbleached all-purpose flour
2 cups (240g) chopped pecans or walnuts, toasted
for topping
approximately 1/4 cup (50g) granulated sugar
The day before you'd like to bake these cookies, combine the cherries and brandy in a small bowl and toss to combine. Cover with plastic wrap and let sit at room temperature overnight.
When ready to bake, preheat oven to 350°F.
To toast the nuts, spread them in a single layer on a baking sheet and toast them in the oven for approximately 10 minutes, turning them every few minutes or so to cook evenly. Trust your senses – they'll start to smell fragrant when they're ready. You can do this step and then set them aside to cool while you prepare the rest of the ingredients.
In the bowl of a stand mixer fitted with the paddle attachment, beat the butter, sugar, salt, and baking soda together on medium speed until light and fluffy, about 3 or 4 minutes. Scrape down the sides of the bowl and add the eggs, one at a time, beating well after each. Add the almond extract and beat again to incorporate.
Turn the mixer down to low and add the flour, mixing until just barely combined. Remove from the mixer and add in the cherries (including any excess brandy) and toasted nuts, either with a spatula or by hand. I prefer to knead inclusions in by hand to ensure they're distributed evenly.
Using a small cookie dough scoop or a tablespoon, portion the dough onto the baking sheets about 2 inches apart to allow for spreading.
Gently flatten each cookie mound slightly with the bottom of a glass that's been dipped in granulated sugar. I found the first few that I pressed down stuck to the glass, but then the rest released really easily. Dip the bottom of the glass in the sugar again after pressing down each cookie.
Bake for about 15 minutes, until lightly golden brown, rotating the baking sheet halfway through the baking time. Allow to cool on a wire rack for a few minutes before removing the cookies from the pan and allowing them to cool completely.