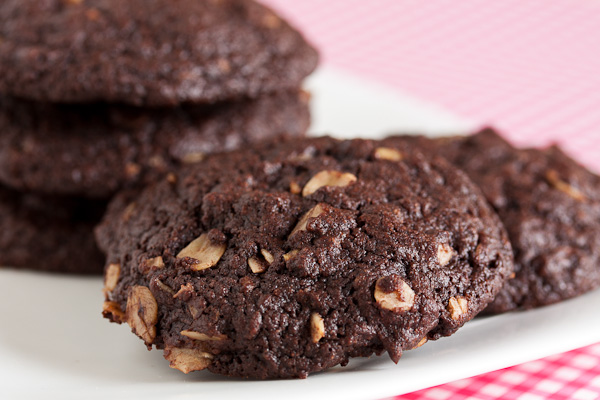 I've said it before – if you ask me my favourite food, I'll say "chocolate". Hands down. So it's surprising to see that I've only made a couple truly chocolate cookies so far. I've made several cookies with chocolate chips or chunks, but I haven't done a lot of actual chocolate cookies. Time to remedy that. I decided to try a new recipe from my all-time favourite baking book, Dorie Greenspan's Baking: From My Home to Yours. I can't believe I hadn't tried this recipe yet.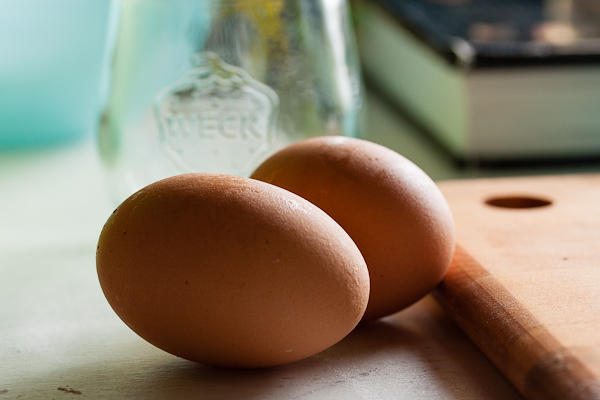 The instructions for this cookie are very much like a brownie recipe – the chocolate and butter are melted, then the eggs are beat in, then the dry ingredients are added. The dough is actually very runny and soft and pourable. I'll admit, I was more than a little worried when it came time to bake them. I was expecting them to spread out all over the pan and form one giant flat cookie. But no, Dorie Greenspan comes through for me again. How could I ever doubt? They held their shape beautifully – spreading out just slightly and puffing up just like an oatmeal cookie should.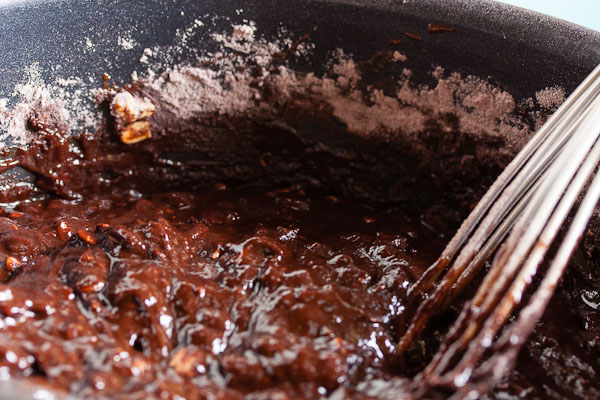 I don't usually use parchment paper on my baking sheets, but I did this time because of my concerns with the batter. In the end, the cookies lifted off the sheets really cleanly, so you don't need to bother if you don't want to. It does make for easier clean-up though.
I had to laugh at something in the original recipe, though – the instruction is to remove them from the oven when they begin to darken around the edges. Have you seen this cookie?? How could you possibly tell? There's so much chocolate in this cookie – both from the melted bittersweet and the cocoa powder – they're almost black.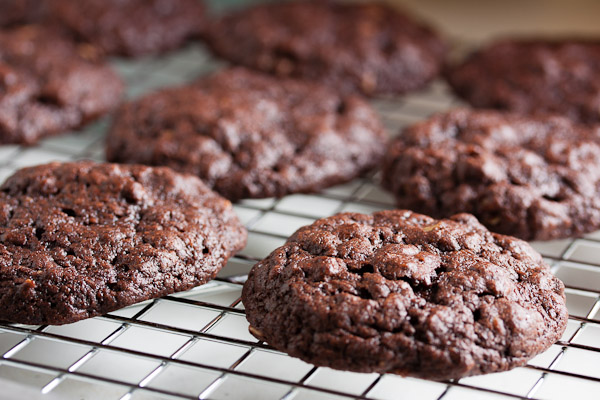 So I just went by time, and they turned out perfectly. Out of the oven (after a bit of cooling time), they were slightly crispy. After cooling completely they're soft with a chewy texture from the oatmeal. And the flavour is amazing. They're not particularly sweet – just enough – but really really chocolatey. And yet the flavour of the oats shines through too.
This is a fantastic cookie! If you're ever in the mood for a simple, home-y, chocolate cookie, give this one a try. I'll definitely be making it again. And again.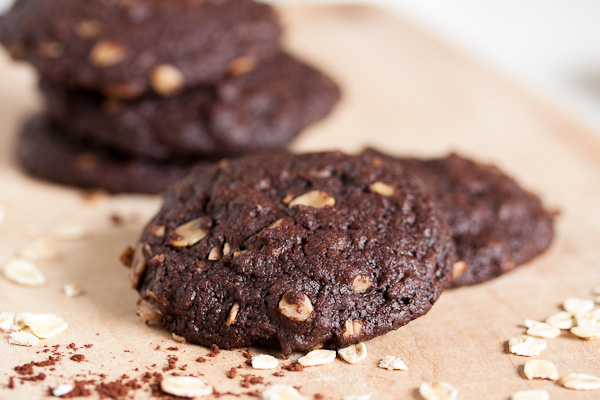 chocolate oatmeal cookies
Adapted from Dorie Greenspan's "Chocolate Oatmeal Drops" from Baking: From My Home to Yours. Using a 1 tbsp cookie scoop, I got just shy of 60 cookies.
ingredients
1-1/2 cups all-purpose flour
1/2 cup unsweetened cocoa powder, sifted
1/2 teaspoon baking soda
1/2 teaspoon salt
1/2 teaspoon ground cinnamon
1 cup unsalted butter, cut into 16 pieces
1 tablespoon water
1-1/2 cups firmly-packed light brown sugar
9 ounces bittersweet chocolate, coarsely chopped
2 large eggs
1-1/2 cups old-fashioned oats
Preheat oven to 350°F.
In a small bowl, whisk together the flour, cocoa powder, baking soda, salt, cinnamon and oats (in the original recipe, the oats were added to the finished dough, but I figured this would help them be more evenly distributed and also help avoid over-mixing). Set aside.
In the top of a double-boiler or a bowl over a pot of simmering water, combine the butter, water, brown sugar and chocolate. Gently heat, stirring occasionally, until it's all melted together. The mixture will remain a bit grainy because of the brown sugar.
Remove from the heat and whisk in the eggs, one at a time. Add the dry ingredients, mixing only until combined.
Using a small cookie dough scoop or a tablespoon, portion the dough onto the baking sheets about 2 inches apart to allow for spreading.
Bake for about 12 minutes, until just slightly soft in the middle, rotating the baking sheet halfway through. Allow to cool on a wire rack for a couple minutes before removing the cookies from the pan and allowing them to cool completely.